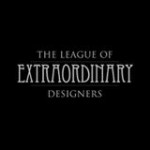 November 14-18 @ 811 Princess Avenue
Interested in sustainable, beautiful, creative new designs and designers in Victoria BC?
Then this fair is just the place to be from Nov.14-16
The inaugural year of this sure to be long standing fair, exposing the general public to a world of new ideas and people filled with them for hire is going to be great. Come down, bring and open mind and get ready for something extraordinary!
[copy and paste] https://www.facebook.com/pages/The-League-of-Extraordinary-Designers/1495233884066567
– team removeandreuse.com –
2457 total views, 2 today