About Renew
Description
Ads /

Latest items listed
Sorry, no listings were found.
Posts /

Recent blog posts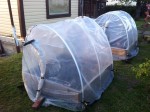 Remove and Reuse [.com] saw these great and inventive green houses that could certainly be the bi-product of some upcycled waste. Do you have something you have made out of some repurposed materials? Share with us and get others working to do the same! Team R&R
2635 total views, 0 today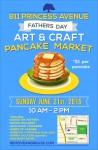 Father Day @ 811 Princess = Art and Craft sold from local businesses. Pancakes and some seating to enjoy a bite to eat. Soft live morning music to get your day going and some community maintenance and upgrades happening all the while. Join us and support local + sustainable on fathers day!
2990 total views, 1 today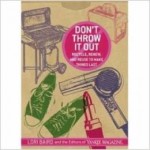 Tile The Table Whether you're eyeing a tiny oak nightstand, a big round plywood kitchen table, or a 4′ coffee table, ceramic mosaic is the creme de la creme method for covering a worn, torn tabletop that wouldn't survive refinishing. Best of all you can incorporate broken tile pieces into the large design, as long […]
4067 total views, 2 today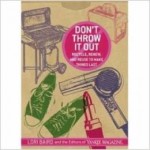 Looking for hundreds of ways to recycle, renew, reuse and upcycle! Check out this fantastic book by Lori Baird. We'll be featuring some excerpts from the book over the coming month and at the end giving a copy away. So stay tuned to removeandreuse.com's blog posts for interesting articles and book give away. Post […]
2819 total views, 2 today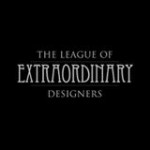 November 14-18 @ 811 Princess Avenue Interested in sustainable, beautiful, creative new designs and designers in Victoria BC? Then this fair is just the place to be from Nov.14-16 The inaugural year of this sure to be long standing fair, exposing the general public to a world of new ideas and people filled with […]
2458 total views, 3 today

Carbon neutral, fast food restaurant Big Wheel Burger is hosting an event that is being run by Global Action Exploratory students in conjunction with many area businesses including REMOVEANDREUSE.COM on Nov.8 at the restaurant from 11am – 5pm. Come be a part of raising awareness for climate action and see new ways to make a difference […]
1622 total views, 1 today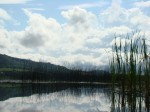 RemoveAndreuse.com will be touring hartland landfill on August 19th 2014 Time to check in on how the CRD is minimizing waste like R&R as well as brainstorm ways the website and our members can do the same! Feel like tagging along? Touch base with us through the contact us section and we'll send you the […]
1642 total views, 2 today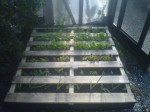 Here is a fantastic idea, get some landscape fabric to line your pallet and grow herbs and plants all in one compact garden. Maybe you'll use some super soil? Thanks to the alpine group for the idea…
1791 total views, 3 today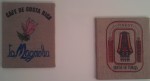 Old lumber frame and burlap with a print stretched over top = art with a rePurpose. Thanks to Sarah Rose for the contribution.
1542 total views, 0 today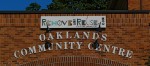 Come visit us every Wednesday down at the Oaklands Community Centre. The Sunset Market starts at 4:30pm and runs till 8:30pm Every second wednesday Hoyne Brewery puts on a beer garden with REMOVEandREUSE.com furniture to relax and have a pint in the beautiful weather. Buy a piece of our featured furniture and support REMOVEandREUSE.com! […]
1657 total views, 1 today