About ctbarritt
Description
Ads /

Latest items listed
Sorry, no listings were found.
Posts /

Recent blog posts
This Saturday(May 23) the Moss Street Market is featuring all kinds of gardening and local food experts who are willing to share their knowledge.  Lots going on with urban gardening, composting, and local food exhibits.  RemoveandReuse will be there with funky planter boxes and wooden serving trays.  Come down and check it all out!  1330 Fairfield Rd. […]
37891 total views, 10 today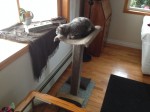 Some carpet remnants, some plywood offcuts, half an old fencepost and… a new home for the cat.  She loves it, hopefully now she'll stop scratching the chair.  I screwed the plywood pieces to either end of the fencepost and wrapped everything with some carpet leftovers.  I used an upholstery stapler to fasten the carpet but […]
2587 total views, 1 today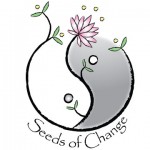 Some great workshops coming up with Kimiko at Seeds of Change.  Learn how to make household products from scratch!  Important dates are Nov. 12 and 30th.  Check out www.plantstheseed.com for details or keep reading. Seeds of Change is a local business based in Victoria that provides Do-it-Yourself workshops on various household products to members of the […]
2335 total views, 1 today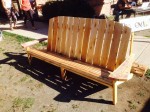 This coming Wednesday (Sept 17th) is the last Sunset Market of the summer at Oaklands Community Centre.  Remove&Reuse has really enjoyed being there with the Outdoor Livingroom and the furniture in the Beer Garden.  Make one last trip to the market and get some great deals on the remaining furniture stock!  2827 Belmont Ave. this […]
1818 total views, 1 today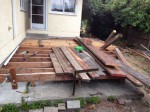 I've been working on building a deck off the back of my house. So far it's almost all repurposed wood. – Fir 2×6's from a deck we replaced (just cut off the rotten bits). – Pressure treated 4×4's from a fallen down fence. – parts from a partially rotten flight of outdoor stairs. – old […]
2556 total views, 3 today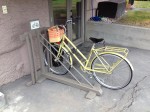 The Remove & Reuse team just built and installed this awesome bike rack made from repurposed lumber and pipe. Send us photo's of your repurposed projects and we'll post them in the blog or email us if you need someone to make your repurposed project idea come to life.
2552 total views, 1 today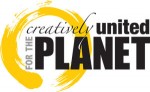 Hey Everyone, There is a great family event coming up and the RemoveANDReuse team is really excited!  It's at St.Ann's Academy on April 25-26th.  Lots of people, organizations, and businesses all committed to sustainable communities.  Food, Music, Events, Information, lots to see and do.   Hope to see you there!  Check out the details here!
1971 total views, 0 today
2802 total views, 3 today