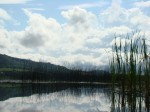 RemoveAndreuse.com will be touring hartland landfill on August 19th 2014
Time to check in on how the CRD is minimizing waste like R&R as well as brainstorm ways the website and our members can do the same!
Feel like tagging along? Touch base with us through the contact us section and we'll send you the details on joining us and if there is still space.
Thanks for having an account with the website and taking an interest in progressive reusing action.
The R&R team!
1642 total views, 2 today